Get More Value Our of Our Belts
In order to get the longest life and most accurate shrinkage from your belt Dunline suggests that all customers maintain the following tools:
The most IMPORTANT tool for rubber belt maintenance – we have kept the price under market to encourage frequent use.
Durable construction and easy to use. Protective case and test block included.
Dunline® recommends grinding after the hardness falls 10-12% (15% maximum) to insure optimal shrinkage capacity and extend rubber belt life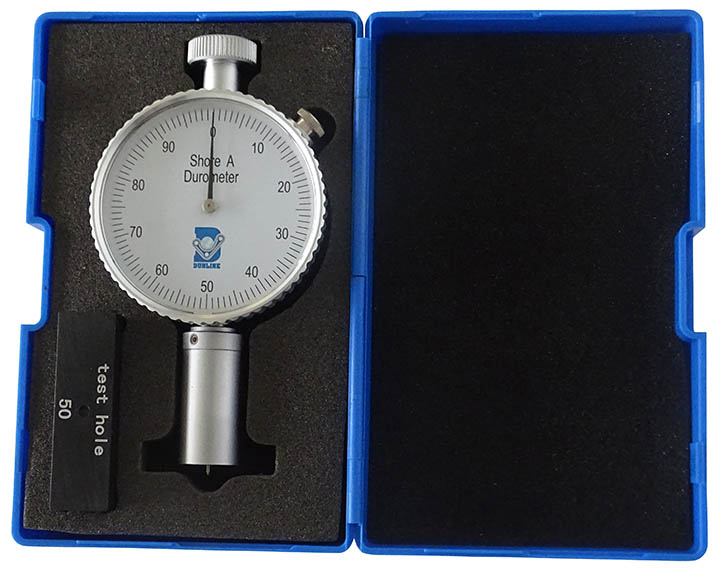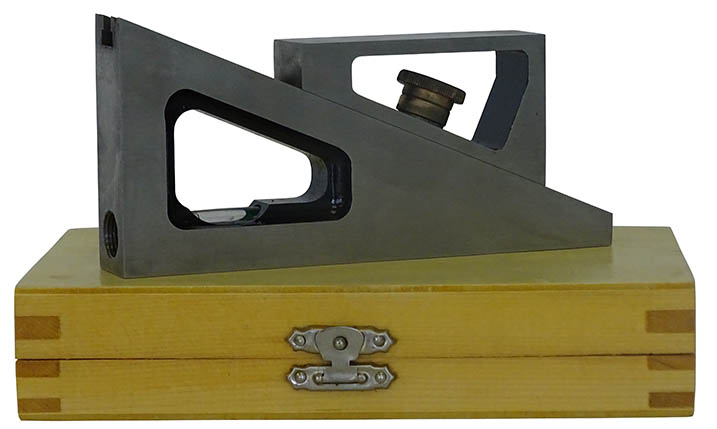 This device was specifically designed to precisely measure the alignment between:

Pressure Roll & Heated Cylinder
Grinding Roll & Pressure Roll
Water Removal Rolls.

Essential for optimal machine operation
Our Parallel Gauge has superior construction and is designed for accuracy and ease of use.
Designed to accurately measure the cylinder surface temperature in both Fahrenheit and Centigrade.
Helps operator keep machine operating at optimal temperature, ensuring best conditions for fabric processing & extended rubber belt life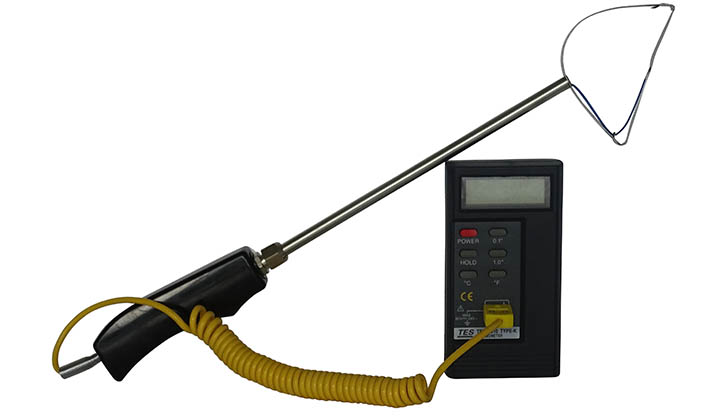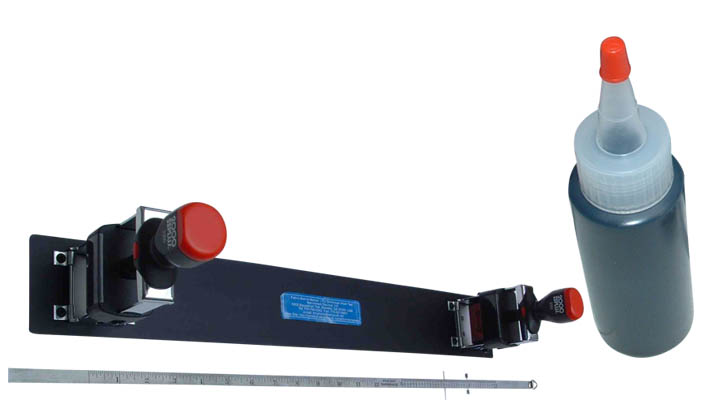 Shrinkage Marker & Measuring Tape
Precisely marks sample fabric to measure achieved shrinkage
Measuring tape designed for ease of calculating shrinkage percentage
Available in standard and metric.